Case study
Sale Event Platform
A sale event platform built to handle large volumes of traffic and delivered through a software as a service model.
Web application development
Challenge
The key goal was to bring online an additional sales channel in a short timeframe and on a tight budget. The sale event engine had to be fully administered by the ecommerce team and external partners (e.g. car hire and hotel partners) without technical assistance. The platform needed to be easy to use, but robust enough to handle millions of simultaneous users during a sale event.
Solution
ATech designed and built a distributed Drupal application with a simple, responsive front end design, and powerful back end administrative experience. ATech created custom integrations to connect the platform to various systems.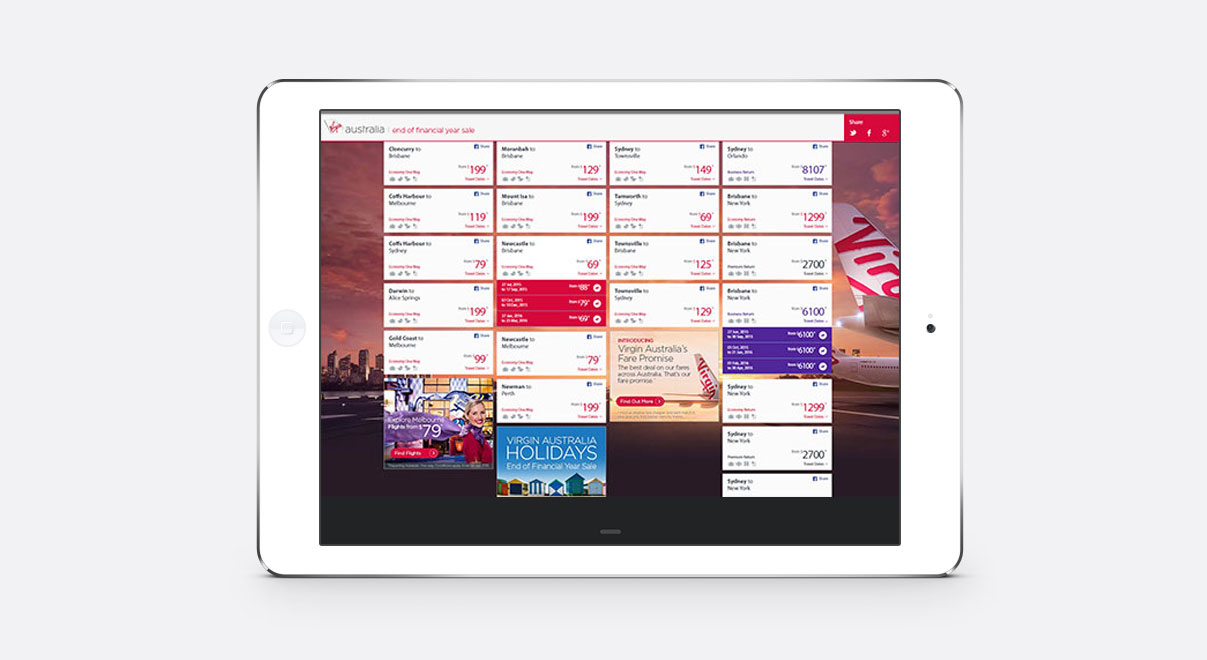 Results
The platform was designed, built and launched in under six weeks and was awarded International Website of the Year. Generating an impressive return on investment, the platform has hosted nearly 2000 sale events since deployment.